A full list of publications co-authored by Prof. Anna Böhmer can be found at:
Web of Science
Google scholar
Please find here some selected publications.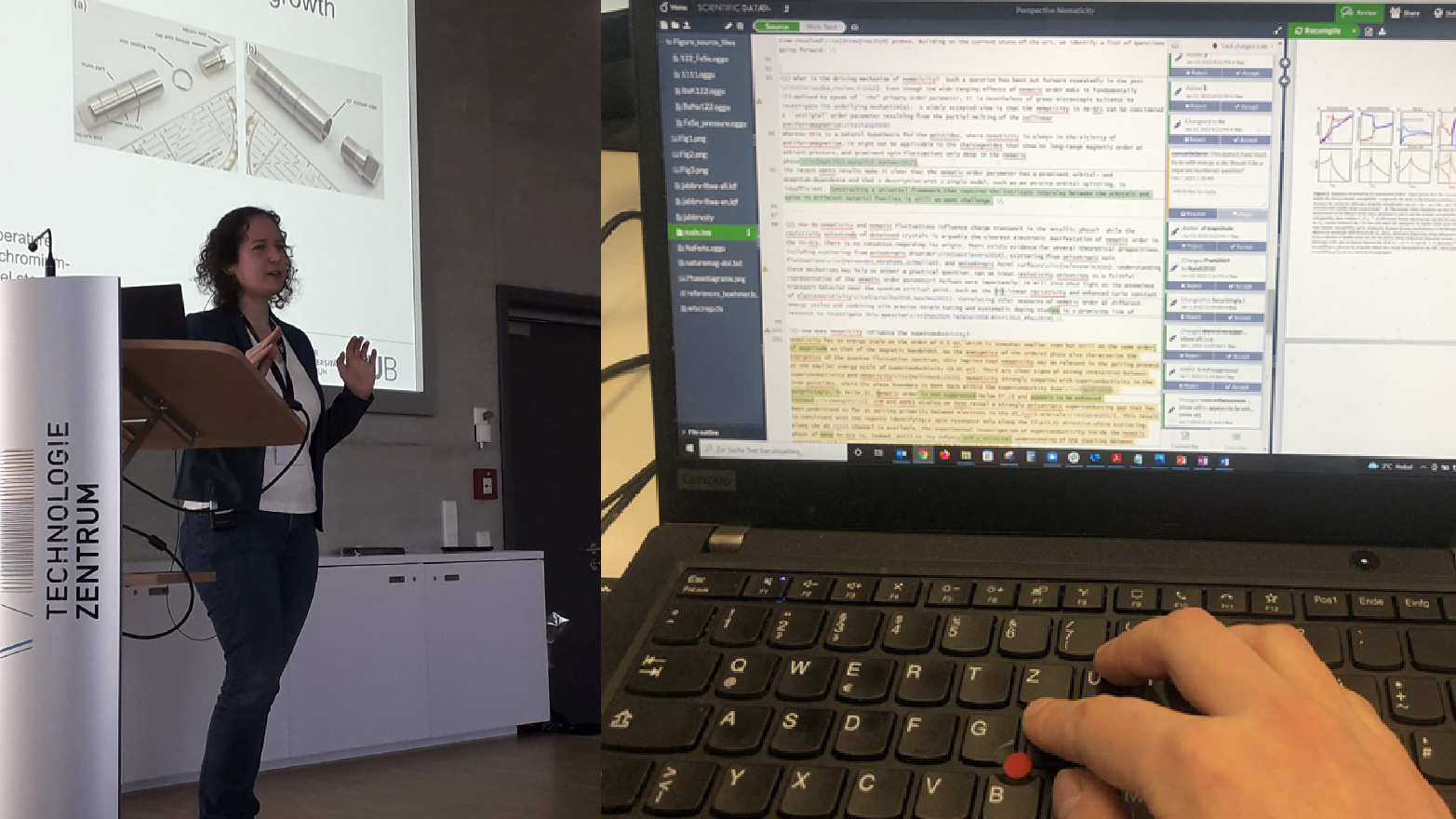 Anna Grünebohm, Andreas Hütten, Anna E. Böhmer, Jan Frenzel, Ilya Eremin, Ralf Drautz, Inga Ennen, Luana Caron, Timo Kuschel, Frank Lechermann, Dario Anselmetti, Thomas Dahm, Frank Weber, Kai Rossnagel, Gabi Schierning, A Unifying Perspective of Common Motifs That Occur across Disparate Classes of Materials Harboring Displacive Phase Transitions, Wiley Online Library 6/2023 (2023). DOI: 10.1002/aenm.202300754 Open Access

Anna E. Böhmer, Jiun-Haw Chu, Samuel Lederer and Ming Yi,
Nematicity and nematic fluctuations in iron-based superconductors
, Nature Physics
18
, 1412 (2022)
Invited perspective on the current state and future perspective for research on nematicity in iron-based materials and beyond – one of the most intensely investigated structural phase transitions driven by correlated electrons.
Anna E. Böhmer and Andreas Kreisel,
Nematicity, magnetism and superconductivity in FeSe
, Journal of Physics: Condensed Matter
30
, 023001 (2017)
Invited Topical Review on the phase interplay in the intensely investigated nematic superconductor FeSe.
Anna Böhmer and Christoph Meingast, Electronic nematic susceptibility of iron-based superconductors, Comptes Rendus Physique 17, 90, (2016). DOI: 10.1016/j.crhy.2015.07.001
Invited review contribution on the nematic susceptibility, general concepts, measurement methods and systematics in iron-based materials. 
Anna Böhmer und Andreas Kreyssig, Unkonventionelle Hochtemperatur-Supraleitung: Eisenbasierte Vielfalt, Physik in unserer Zeit 2/2017 (2017). DOI: 10.1002/piuz.201701462
Invited contribution to a German outreach journal targeted at physics students. 
Anna Böhmer, Iron-based superconductors: Materials, magnetism and tuning methods, 2021.  https://www.youtube.com/watch
Colloquium-style presentation at the IFIMAC+ICMM Joint Seminar Series, Universidad Autonoma de Madrid.